Stress-Free I.T. That Works

My law firm is growing exponentially and we're now at 3 locations across Colorado. The previous 3 IT companies we used were never around and I was always putting out fires. Now IT5280 takes care of all our IT and telephone support. This allows me to work on my business, not in it dealing with IT issues.

Todd Burnham
Boulder, Erie and Greenwood Village, CO, The Burnham Law Firm
Amazing Support & Reliability

IT5280 supports all our locations spread across the US. They provide the best support that we've ever had. They monitor everything and fix problems before we even know about it. Bringing IT5280 onboard was one of the best decisions we've made.
Marchel Morningstar
President
Greeley, CO, Consolidated Resources, Inc.
What A Difference

Before signing up with IT5280 our backups didn't work right and I had to take the drives home with me, systems were slow and it took forever to get someone out here to fix issues. With IT5280 our backups work all the time and get stored in the cloud automatically, our systems are faster and IT problems are all but eliminated. Most times they let us know somethings fixed before we even know it's broken.
Darrin Keslar
Controller
Denver, CO, Jordon Perlmutter & Co.
Most Reliable IT Support Ever

We at the Kidney Stone Center of the Rocky Mountains have used Andy since he started with IT5280 and he has provided the most reliable service of any IT outfit in our experience. Their monitoring finds and fixes problems before we even know they existed. A good outfit without a lot of IT blather.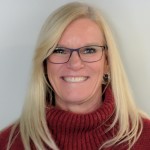 Kathy Jacobs
Practice Manager
Denver, CO, Kidney Stone Center of the Rocky Mountains
Great I.T. Services

I have been working with Andrew Morrison, the founder of A.N.E. for many years. His company gives us prompt service. They monitor our systems 24/7. A.N.E. provides me with the relief of knowing that on a Monday morning, I don't come into our office and find that our internet or servers are "down". Downtime is expensive for service related firms. I highly recommend A.N.E. Solutions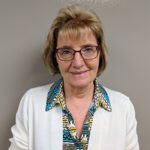 Carolyn Bradford
Firm Administrator
Centennial, CO, Tucker Holmes, P.C.
Best I.T. I've Ever Used

IT5280 unique approach of make sure everything's right to start with and keep things up, instead of the old wait till it's broken and then visit the client is the BEST. We are to the point we don't even think about our IT, it just works!
Meichell Walsh
Firm Administrator
Denver, CO, Prominent Denver Law Firm
IT5280 Cares

IT5280 cares about our company, the team is constantly checking in with us. They were not the cheapest but offered more in service; we see great value in that. Monitoring occurs 24/7 and we don't even realize it. Many times they've alerted us to a problem that we were not aware of. We have used IT5280 for many types of issues and the response time from Andy, Jeff and the team are fantastic! We don't feel the need to panic. IT isn't our area of expertise; we want to focus on our own business. That is why we chose IT5280, they have our back.

Irene Heil
Niwot, CO, Excel Electric Inc.
Stellar Service

When we were first starting out, we handled our own IT needs. We recognized that this was inefficient and took away our billable hours. Plus we knew we needed to safeguard our clients' files and our work product. When we turned to IT5280, they provided security training for our staff and made sure all our files were backed up. We're constantly impressed by IT5280's stellar service. They support us as if we were a large company, and they help us, even after hours, without charging additional fees. IT5280's staff delivers exceptional levels of service and we know that all our of problems will be addressed quickly and efficiently.
Deborah Eafanti
Broomfield, CO, Leh Law
Best Business Decision I Ever Made

IT5280 was hands down one of the best business decisions I have ever made. Before we hired them our backups were done by tapes, we had outdated computers and programs. We struggled with constant down time. I invested into our IT infrastructure and have no regrets. We decided to go with IT5280's cloud solution which give us access from anywhere and low TCO. IT5280 is quick to respond, communicates clearly and typically knows there is a problem before we do. This gives me peace of mind so I can focus my business.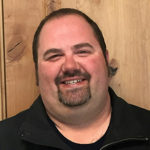 Randy Stippich
President
Claystone Construction